Posted by Jane Harrell on 8th Dec 2022
This is an old recipe that we make every year and it's always a crowd pleaser! The only thing we add that is not in the photo of the original old recipe is a cup of pecans in the frosting. Yum!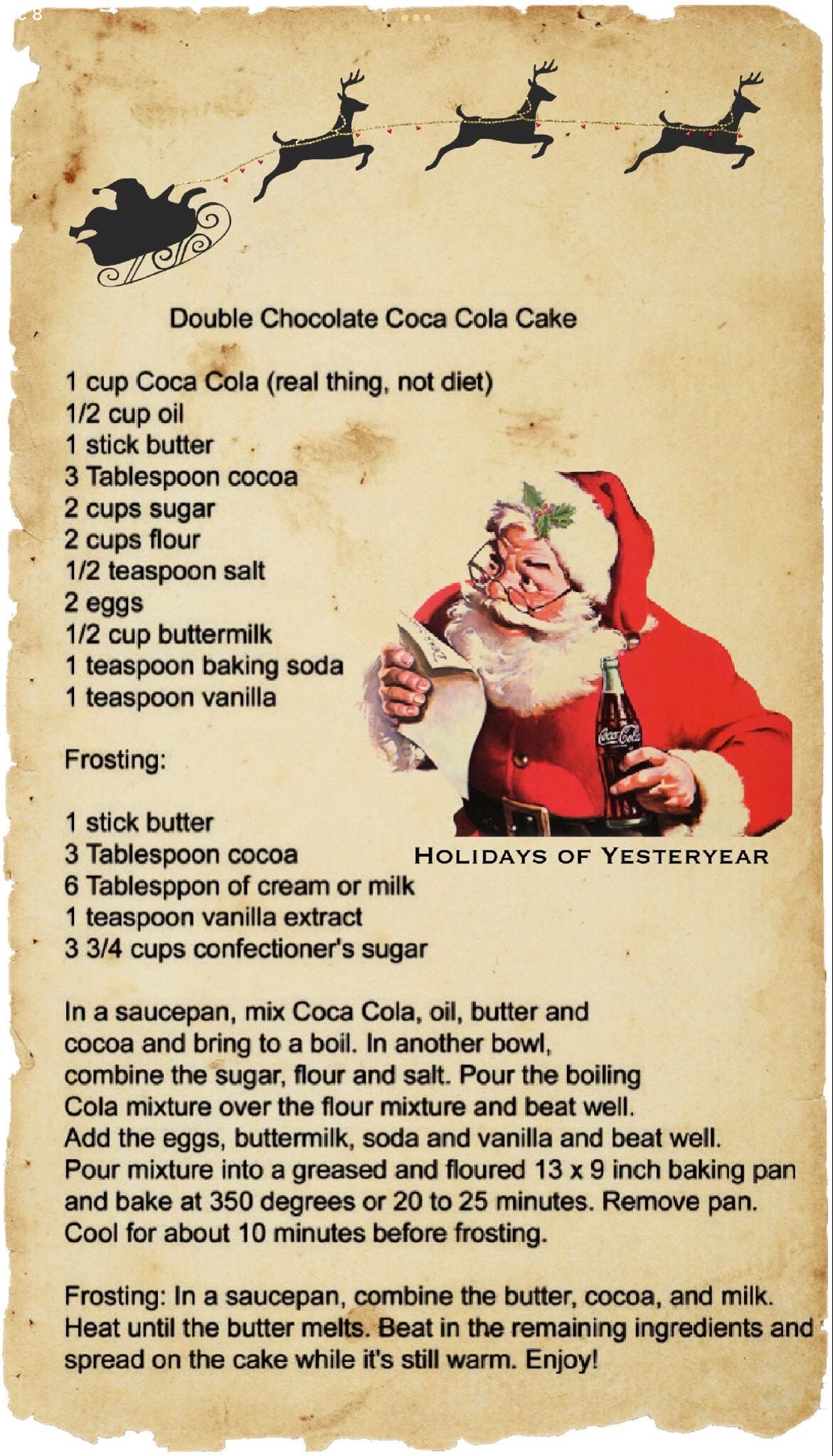 Cake Ingredients
1 c coca-cola (not diet)
1/2 c cooking oil
1 stick butter
3 Tbsp cocoa
2 c sugar
2 c plain flour
1/2 tsp salt
2 eggs
1/2 c buttermilk
1 tsp baking soda
1 tsp vanilla.
Frosting ingredients
1 stick butter
2 1/3 Tbsp cocoa
6 Tbsp cream or milk
1 tsp vanilla
3 3/4 c confectioners sugar
1 cup pecans -- chopped
Check out Harbor Farm's beautiful Christmas Wreaths and Centerpieces. Order early to ensure delivery on the week you want it!