Posted by Vanessa Blanchard on 15th Sep 2015
Blueberry Centerpiece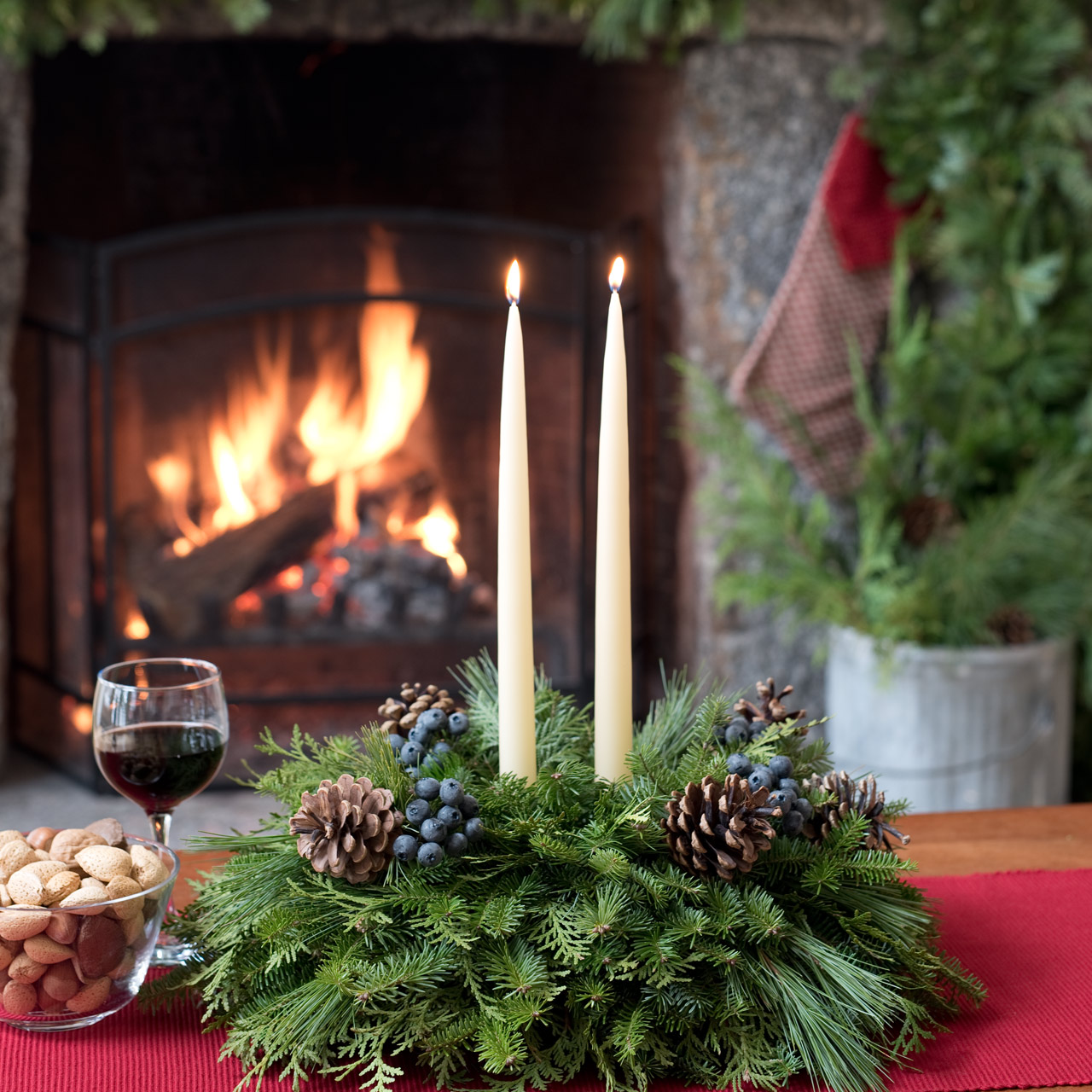 Putting together Christmas table centerpieces as part of your holiday decor is an exciting process. The rustic styles of this collection bring out the sentimental tones of the holiday spirit. Hopefully, they will serve to inspire you as you prepare to deck your halls, and tables, this year.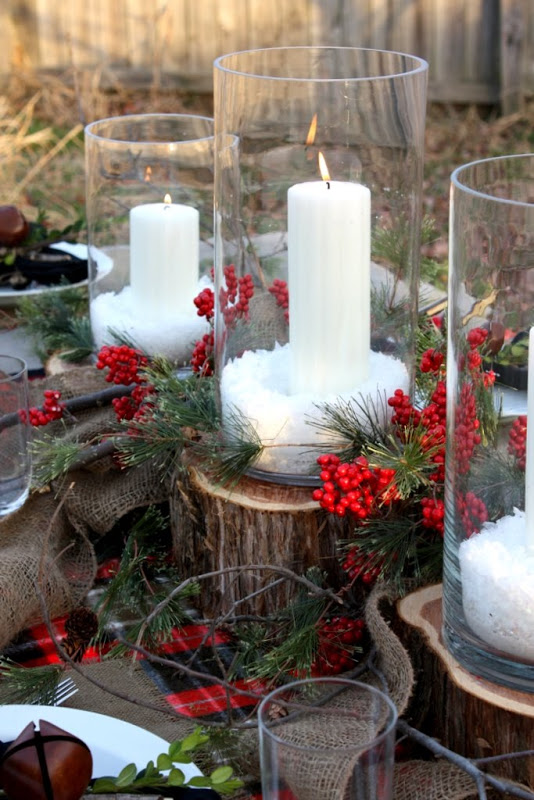 Enjoy an old fashion farm feel with a tablescape that features hurricanes stacked on cuts of log and filled with Epsom salt "snow" and candles. Weave in boughs of evergreens and holly berries for a pop of red.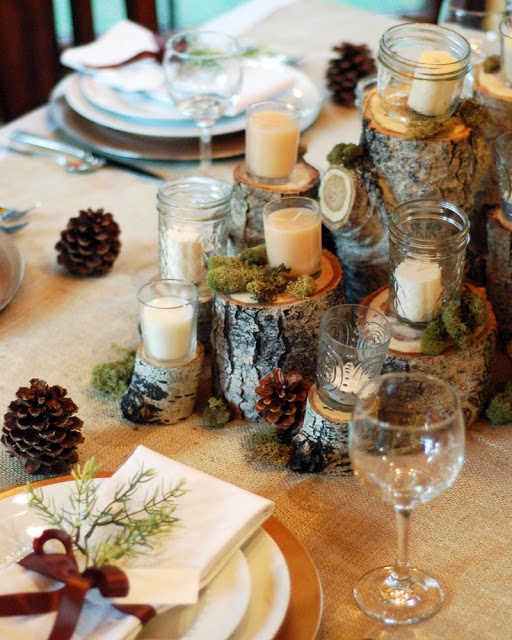 Via: Take the Side Street
Create tiers of light with different sized cuts of logs, adding tea light and votive candles in miscellaneous holders. Puffs of moss and pine cones set a rich earthy color scheme.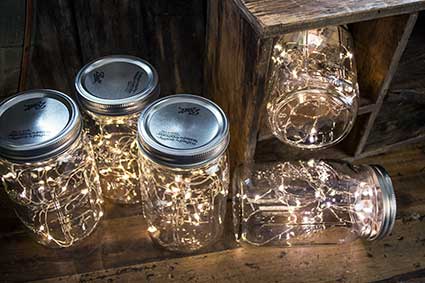 These could be used on their own or as part of a bigger arrangement. Rustic and whimsical, they light up your table with a festive glow. Set a romantic holiday mood, or a cozy, warm family dinner.
Via: Creative Studios
Hearts carved into wooden candle holders would look entirely elegant nestled amid a snowy scene.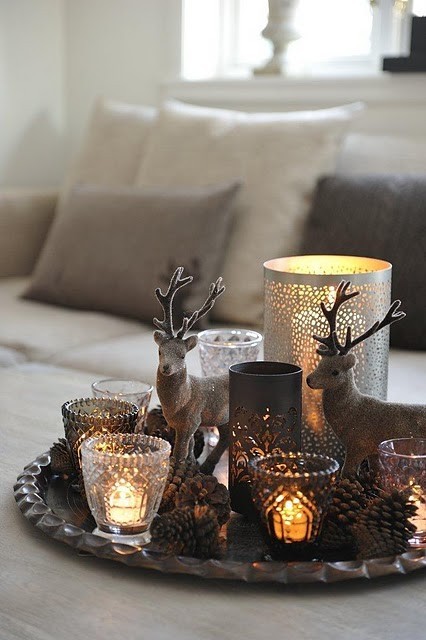 Via: Carla Aston
Utilize an especially cool platter by making an arrangement of forest figurines and unique glass ware. Carved wooden candle holders would fit beside these tiny dear very nicely as well.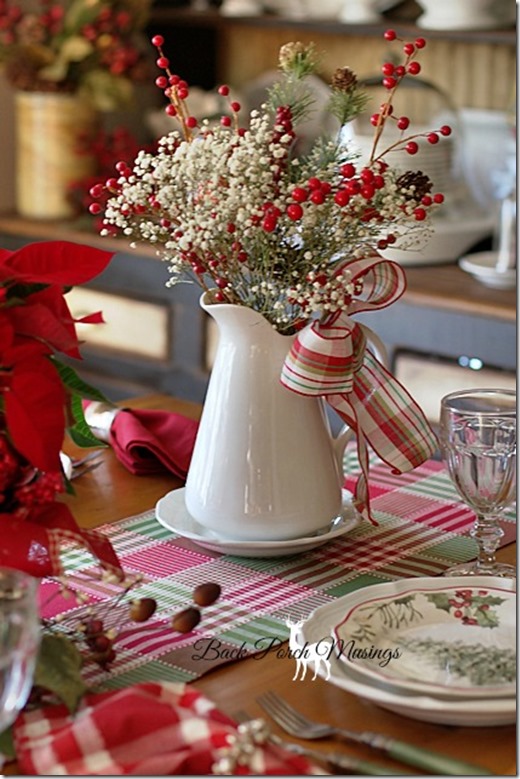 Via: The Everyday Home
Smaller tables would benefit from a slightly taller arrangement such as a ceramic pitcher that overflows with greenery and burst of brilliant red. If you don't have Christmas greenery, you can buy 8 lbs of Maine evergreens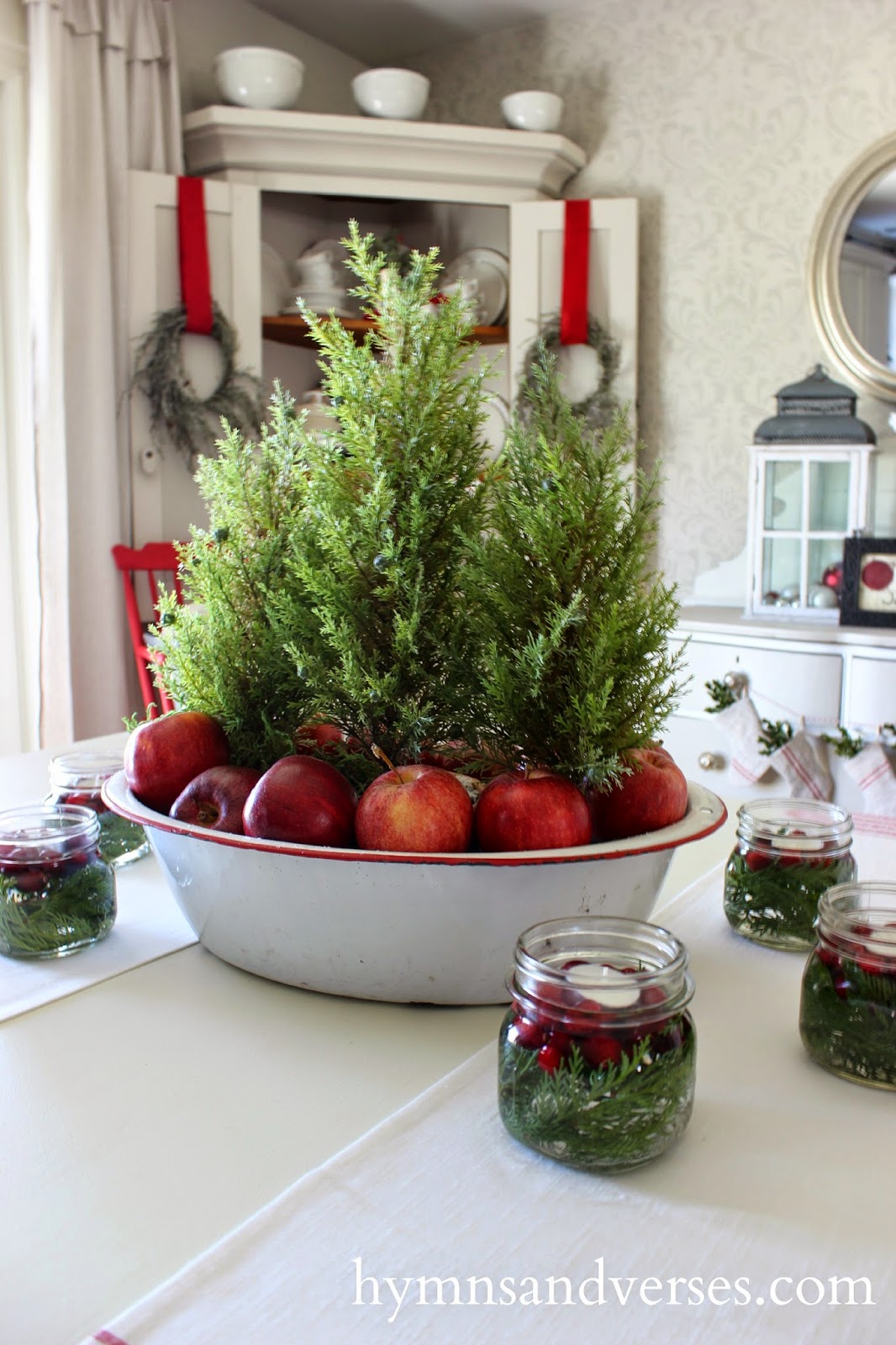 Via: Hymns and Verses
Christmas table centerpieces can be both rustic and completely original. Case in point, this old basin filled with apples with some small evergreen trees. Rosemary would be a fragrant and useful substitution to trees as well. Finish the effect by surrounding the basin with small mason jars filled with floating candles, cranberries and sprigs from the mother plant.
Via: Style Caster
Gorgeous decor that can accent an arrangement or stand on its own. It's an easy DIY project, all you need is glass candle holders, hot glue and twigs. Perfect for procrastinators who still like elegant results.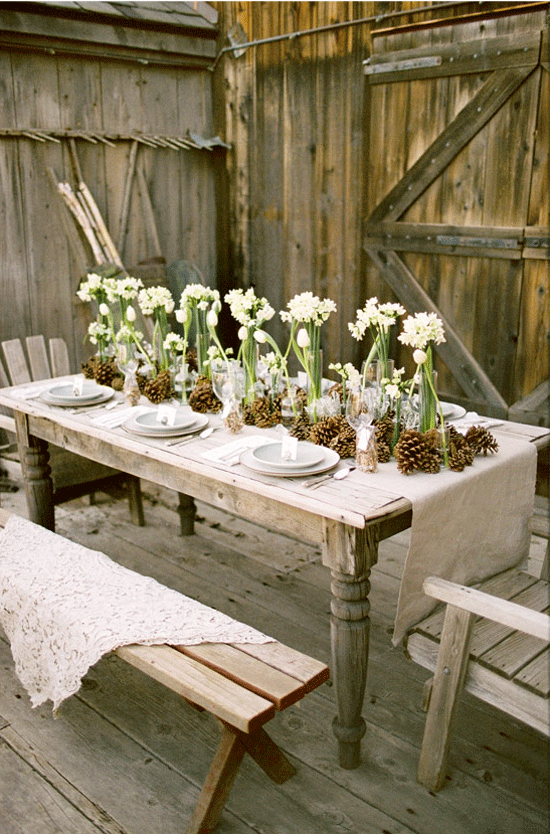 Via: Poppy Talk
Just pair simple plating and clean elegant flowers in tall vases with a base of pinecones and burlap. Add some moss or berries for additional color.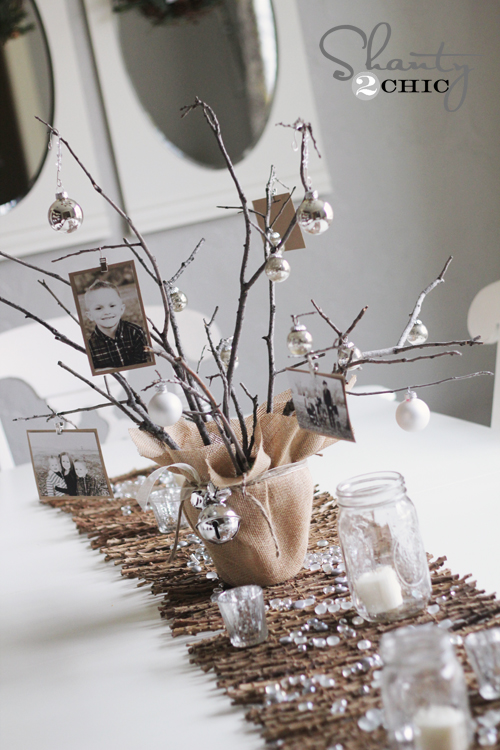 Via: Shanty 2 Chic
What better way to celebrate the holiday than with a centerpiece for your Christmas table that pays homage to the people who matter most in your world.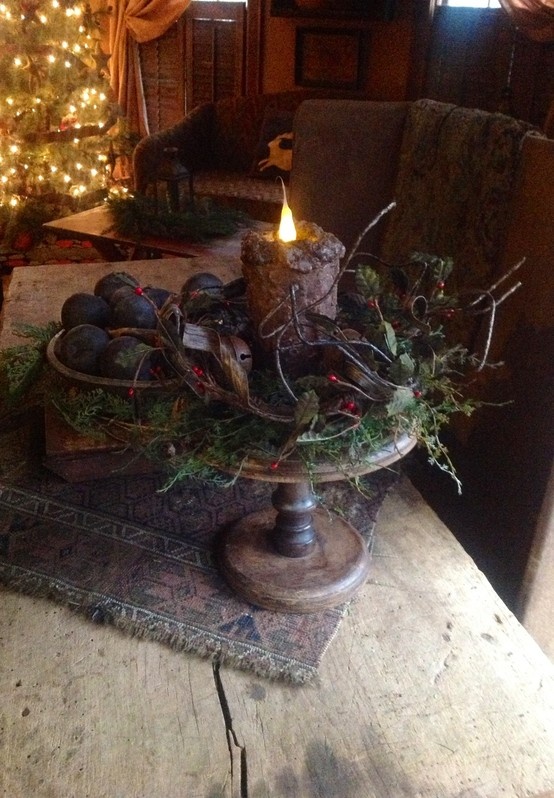 Via: Christmas 4U
A luxurious arrangement in bronzes and browns. The red of the berries catches the eye while the textured candles, greens and pedestal plate draw captures the attention.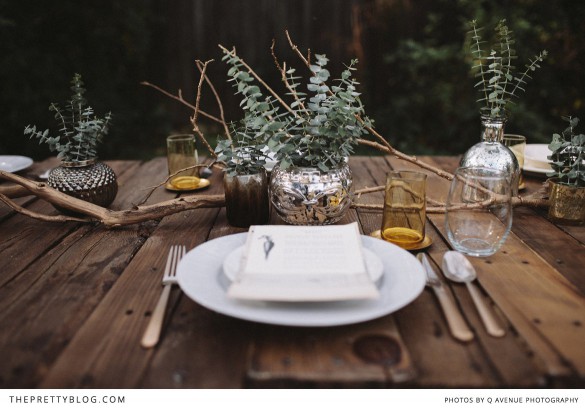 Via: The Pretty Blog
Bits of branches stuck into a collection of vases and arranged around thin bare branches make up the centerpiece. Simple plates elevate the rustic charm of the table setting.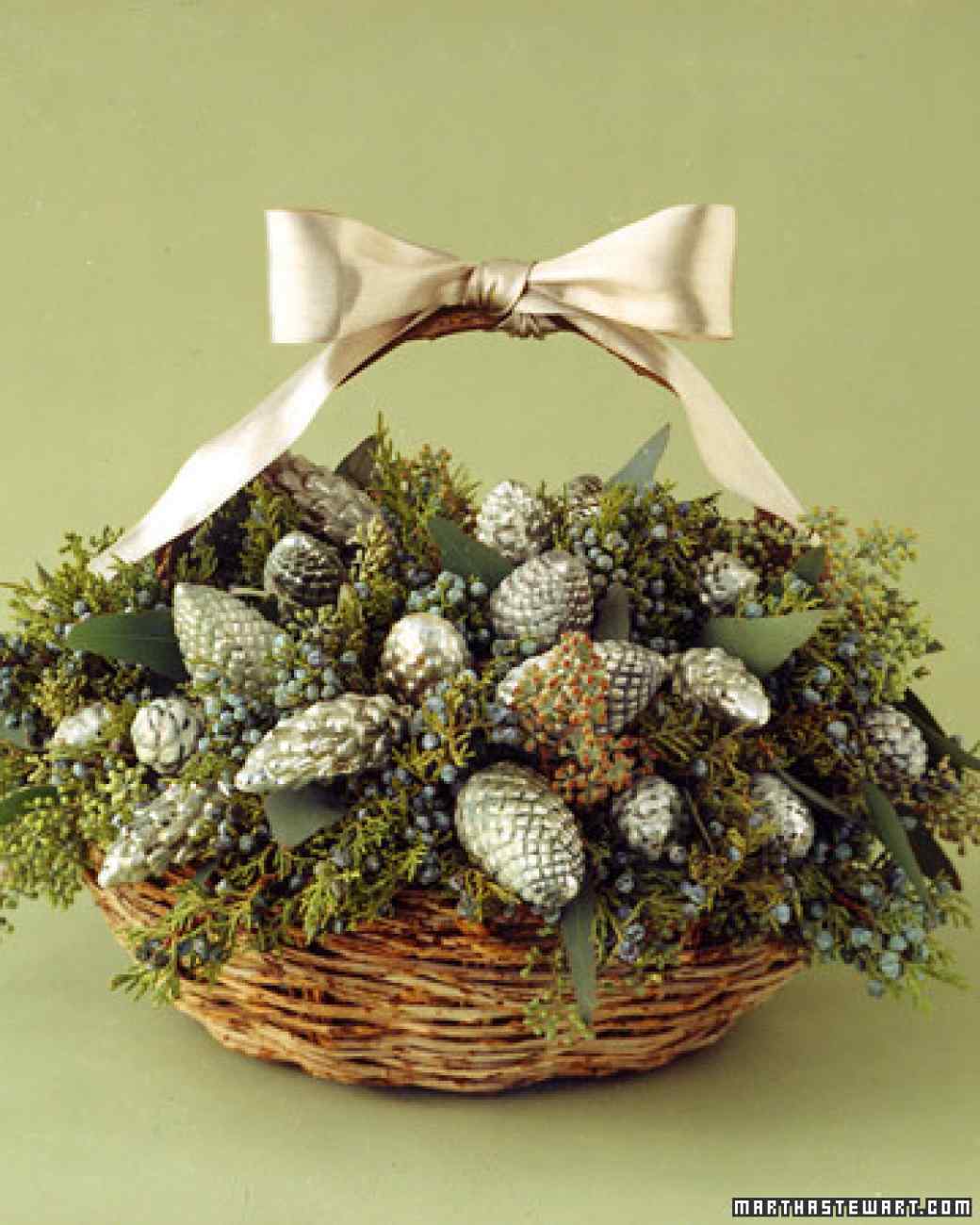 Via: Martha Stewart
Arrange ornaments and greens in an interesting basket for a fragrant, festive centerpiece for your Christmas table.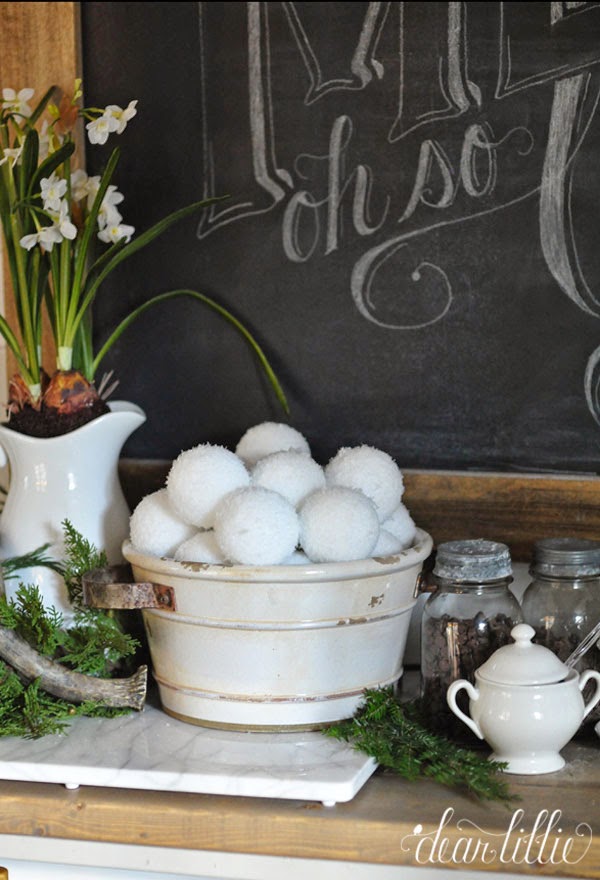 Via: Dear Lillie
A old bucket of faux snowballs is as whimsical as it is rustic. This is sure to be a conversation starter and delighter of children.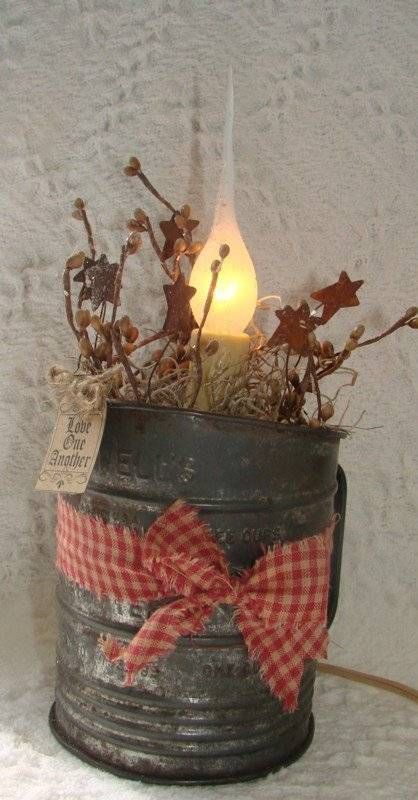 Via: Pinterest
Candle light peaks out of an arrangement of twigs and berries in an old Bromwell sifter.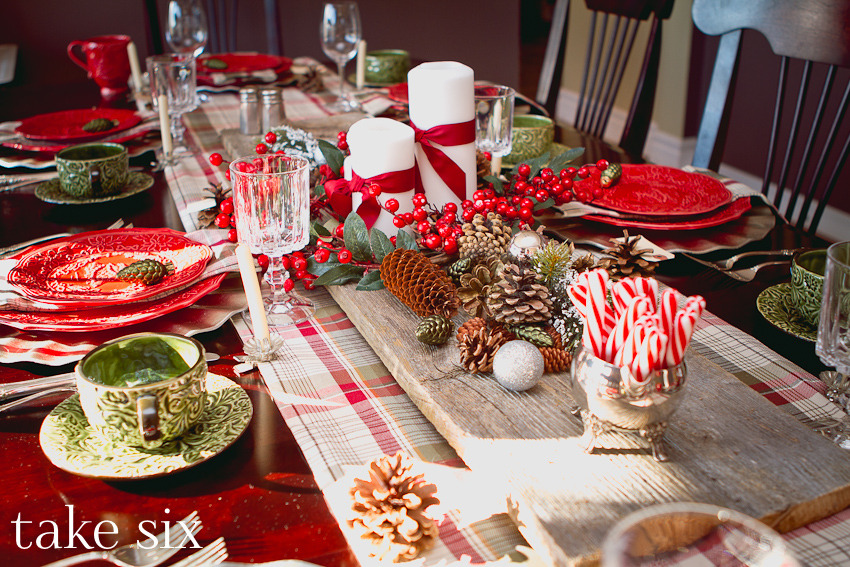 Via: Take Six
Aged wooden plank serves as a base for an arrangment of evergreen boughs, baubles, candles, and peppermint. Accent the centerpiece with colorful festive dishes to create a fun, bright table for family dinners.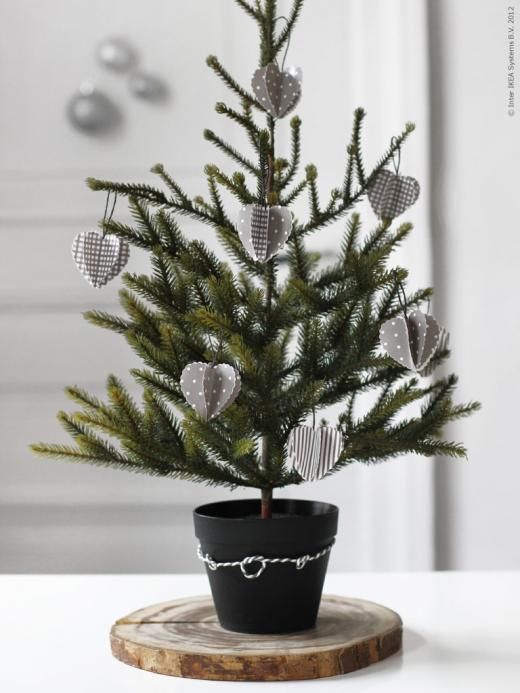 Via: Pinterest
Create your own version of a Charlie Brown tree, complete with homemade ornaments to dress it up.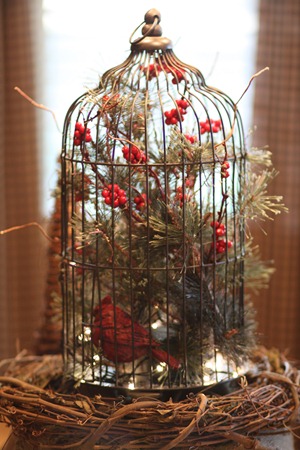 Via: Home Sweet Home
Stuff an old birdcage with greens and reds, sneak a little bird in for an extra pop of color and line the bottom of the cage with lights for a warming affect.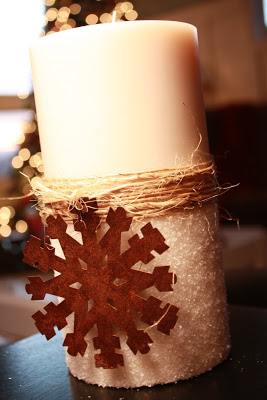 Spruce up pillar candles by rolling it in Epsom salt (using modge podge to make it stick) adding twine and a rustic ornament.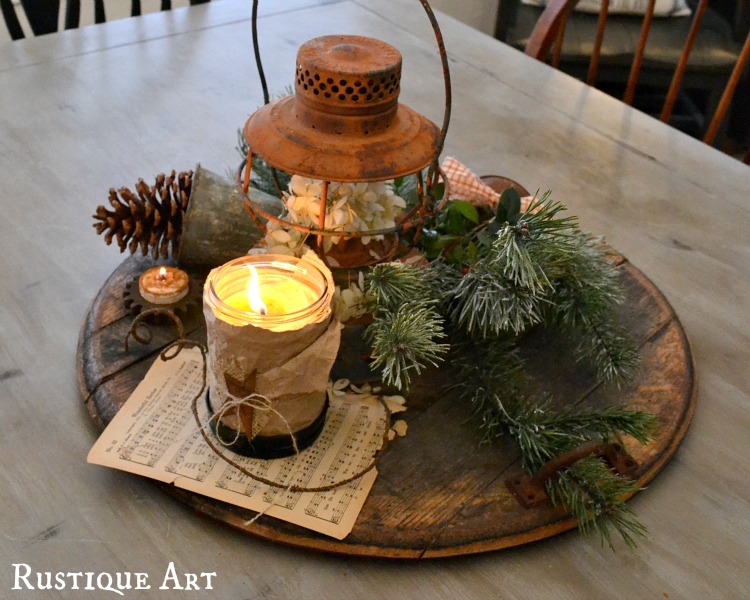 Via: Rustique Art
Antiques, distressed wood, candles, evergreens, twine and brown paper, and even old sheet music makes this centerpiece an artful and rustic collage.
If you're in the market for an amazing look for your Christmas table, check out our centerpieces here at Harbor Farm. Or, if the creative bug gets you after all these exciting ideas, snatch up one of our Big Box of Greens and make up a rustic look of your own.